Main content starts here, tab to start navigating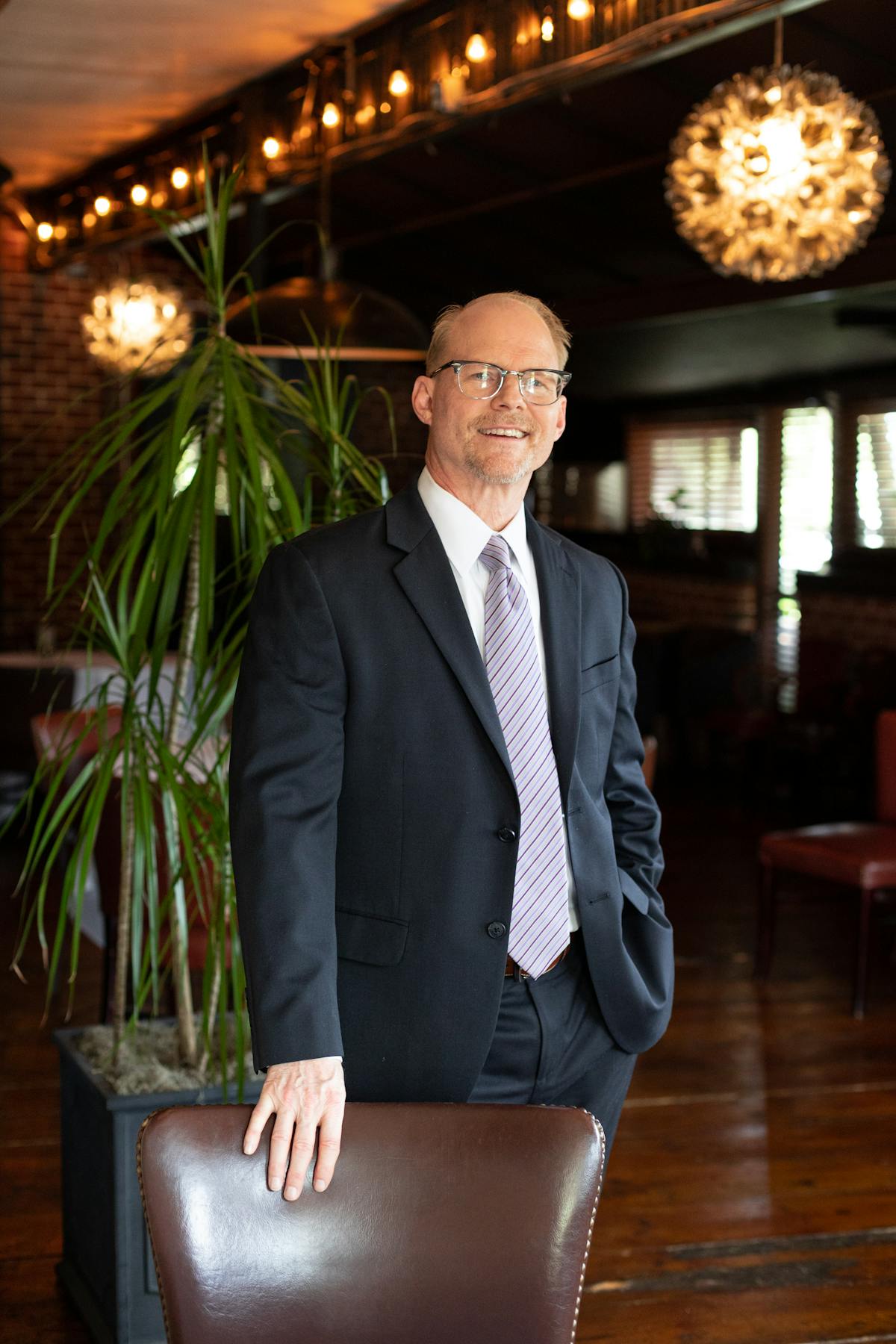 General Manager
Michael Fiscus
Michael was born and spent his formative years in Houston, Texas. After graduating from The University of Dallas, with a degree in English Language and Literatures, he moved to the "Little City by the Bay." San Francisco opened Michael up to a great variety of cultural experiences which included music, writing, and the great culinary arts of the West Coast.
Having been in a country band, hiked, canoed, and enjoyed the North Bay's scenic mountains, oceans, and wine country for 18 years, he and his wife, Darlene, decided to make North Carolina their home. In 2016, with a Border Collie and an Australian Shepherd in tow, the Fiscus family drove across the country, camping along the way, to settle in the bucolic scenery of North Durham.
Michael joined GHG in 2022 at our flagship restaurant, Bin 54 Steak & Cellar. With extensive steakhouse experience, passion for hospitality, and quirky sense of humor, he was a great fit for the dedication we have to our guests and staff.