Main content starts here, tab to start navigating
Menus
Slide 1 of 4
Slide 2 of 4
Slide 3 of 4
Slide 4 of 4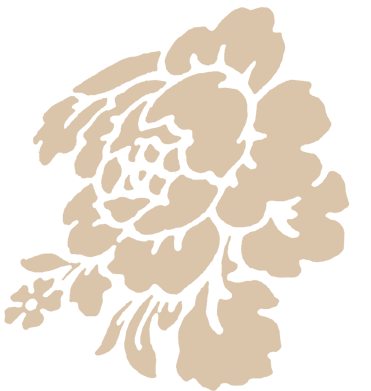 Beginnings
Beef Tenderloin Tartare

Cornichon, capers, shallots, quail egg, potato crisp.

$18

House Smoked Local Bacon

Hot honey, charred red onion.

$15

Tuna Tartare

crispy rice paper, yuzu vinaigrette, togarashi, wasabi tobiko, and creamy soy wasabi greens.

$22

Cheese Board

A selection of local and artisan cheeses.

$24

Crabcake

Roasted corn remoulade, cabbage slaw.

$23

Salt & Pepper Calamari

Coriander ginger gremolata, sweet chili sauce.

$18

Seared Diver Scallops*

soft NC parmesan grits, pea shoot pistou, hazelnuts, lemon brown butter, and micro fines herbs.

$25

Mussels

Chablis, garlic, butter, smoked chili oil, parsley, grilled bread, saffron aioli.

$20

Blackened Chili Lime Shrimp

colossal shrimp, butter, lime.

$22

Lobster Gnocchi

Truffle brown butter sauce, parmesan.

$25

Foie Gras Mousse

Onion marmalade, toasted brioche.

$18
Sea
Ahi Tuna

Szechuan pepper and coriander crust.

$42

Faroe Islands Salmon

$38
Land
Rare = cool red center | Medium rare = warm red center | Medium = warm pink center | Medium well = hot pink center
Filet Mignon

6oz.

$45

Filet Mignon

10oz.

$55

Prime NY Strip

14oz.

$58

Bone-In Ribeye

22oz.

$78

Prime Porterhouse

32oz.

$120

Hanger Steak

12oz.

$36

Braised Beef Short Rib

Mirepoix, red wine jus.

$42

Heritage Double-Cut Pork Chop

16oz. Sweet tea brine.

$36

Wood Grilled Duck Breast

Duck confit, spiced honey.

$38

Bin 54 Hamburger

10oz, french fries.

$22
Salads
Caesar

Parmesan, garlic crostini, tapenade, white anchovy.

$15

Wedge

Carrot, green onion, bacon, cherry tomato, roasted garlic ranch dressing.

$14

Add blue cheese crumbles + $2

Spinach

Candied pecans, bacon, granny smith apple, red onion, warm balsamic, vinaigrette, local goat cheese.

$15
Field
Vegetable Gnocchi

Seasonal vegetables, local goat cheese, white wine sauce.

$25
Condiments
Choice of one always served on the side. (+$2 per additional)

Au Poivre Vert

Blue Cheese Butter

Red Wine Demi Glacé

Béarnaise

Ponzu - Wasabi

Chimichurri

Dried Cherry

Horseradish

Shallot
Companions
Served a la carte.
Brussels Sprouts

House-cured bacon.

$14

Mushroom Ragout

Garlic, thyme.

$14

Creamed Spinach Casserole

$12

Sautéed Spinach

Ricotta Salata.

$12

Onion Rings

Smoked onion remoulade

$12

Sautéed Asparagus

$12

Yukon Gold Potato Puree

$10

Duck Fat Roasted Potatoes

$14

Scalloped Potatoes

$14

House Cut French Fries

$12

Haricot Verts

Almondine.

$12

Truffled Four Cheese Macaroni

$16

Twice Baked Potato

bacon and cheddar.

$12
Each of our decadent house desserts is $12.00
*suggested beverage pairings.
Banana Pudding

Bourbon pecan cookie, toasted meringue

*TAYLOR 20 YEAR TAWNY | PORTO, PORTUGAL

Chocolate Mousse Cake

candied cocoa nibs, choclate chantilly creme, white chocolate ganache

*QUINTESSENCE '15 | COUME DEL MAS, BANYULS, FRANCE

Buttermilk Creme Brulee

buttermilk, turbinado sugar

*ROYAL TOKAJI "5 PUTTONYOS" RED LABEL '13 | Hungary

Cheesecake

Chef's weekly selection

Locally Sourced Gelatos and Sorbets

Choose any three from our variety of flavors
Cheese Board

A selection of local and artisan cheeses

$20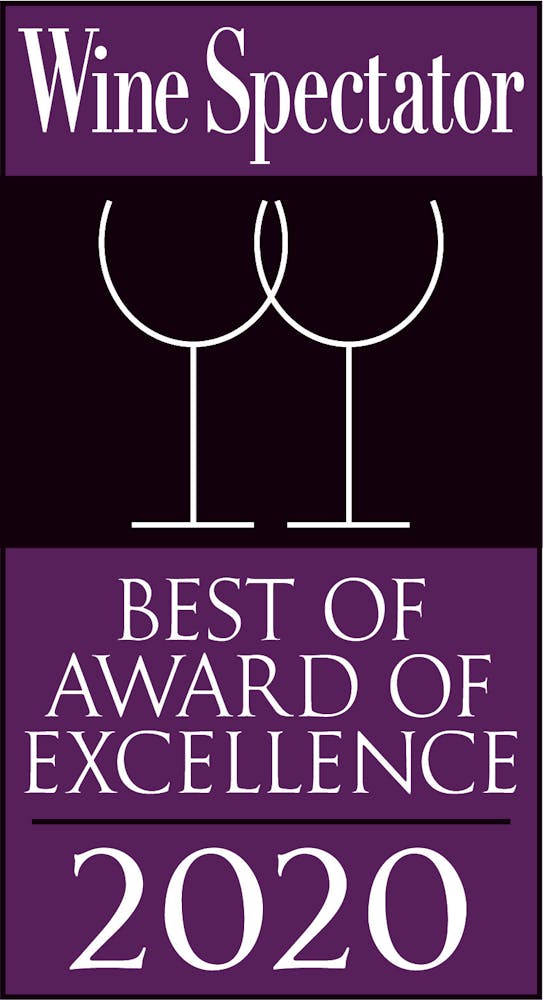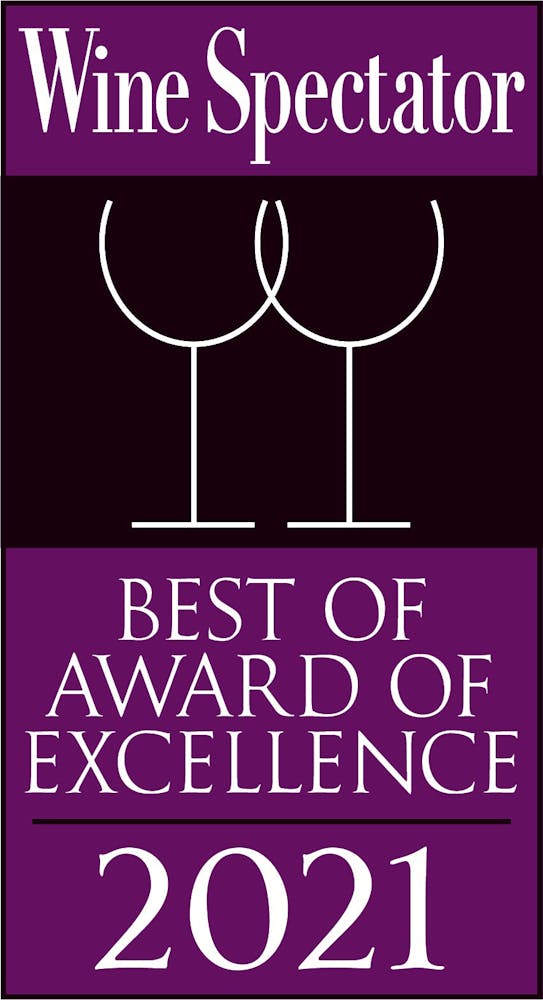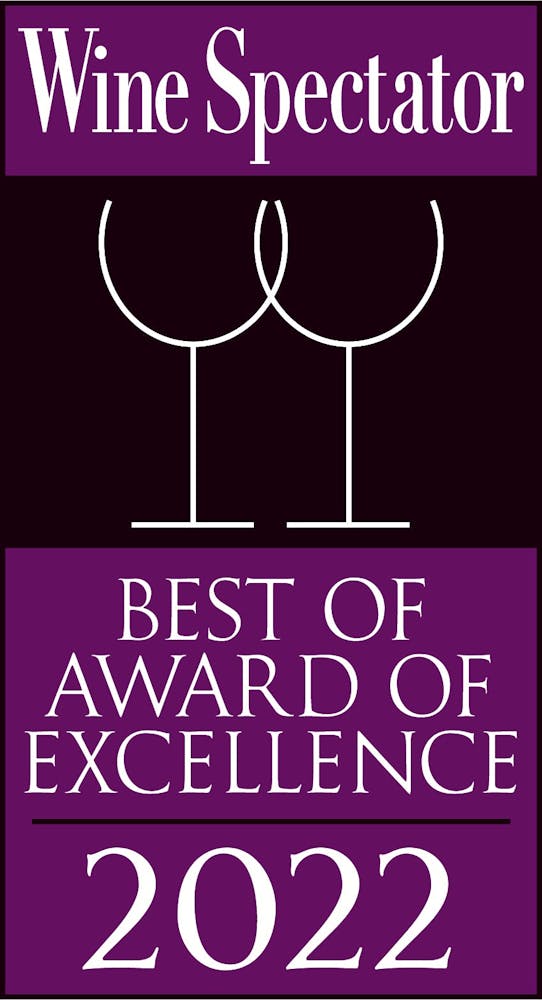 Bin 54 offers an extensive wine list, viewable via the PDF link below. Our sommelier is also happy to work with you to determine the perfect wine for your needs.
Download PDF
Cocktails
GOLDEN GOOSE

Grey Goose Orange, Limoncello, Lemon Juice Aperol served on the rocks with orange wheel and splashed with tonic

$14

THE FRENCH 75

Named after the French 75mm field gun (and companion shell), model of 1897. This heavy artillery was the mainstay weapon of WWI, & the recoil system made for soft, smooth operation. It set the pattern for almost all early-20th century field pieces, and its use continued to WWII. BEEFEATER GIN, SPARKLING WINE, FRESH-SQUEEZED LEMON JUICE, DASH OF SIMPLE SYRUP, SERVED ON THE ROCKS IN A SNIFTER WITH A LEMON TWIST & MARASCHINO CHERRY.

$12

THE LAST WORD

The Botanist Gin, Green Chartreuse, Luxardo Maraschino Liqueur, Lime Juice served up with a maraschino cherry and a Galiano liqueur rinse

$15

VESPER

This drink was invented and named by the fictional secret agent James Bond in the 1953 novel Casino Royale. "When I'm concentrating," he explained, "I never have more than one drink before dinner. But I do like that one to be large and very strong and very cold and very well-made." BOMBAY SAPPHIRE GIN, STOLICHNAYA VODKA, LILLET BLANC. SERVED UP WITH A TWIST.

$15
More Cocktails
PERRY'S TERRACE-TINI

Citrus vodka, pomegranate liqueur, fresh-squeezed lemon juice, fresh mint leaves. SERVED UP AND TOPPED WITH SPARKLING WINE.

$14

ST. GERMAIN'S GARDEN

Tito's Vodka, St. Germain Elderflower Liqueur, Lemon Juice, Basil SERVED UP IN A MARTINI GLASS

$13

54 MARGARITA FOR 2

Gran Patron Silver Tequila, Grand Marnier Cuvée du Centenaire, fresh-squeezed lime juice. SHAKEN & STRAINED INTO A DECANTER. SERVED UP TABLESIDE.

$54

PAPER PLANE

Four Roses Bourbon, Amaro Nonino, Aperol, Lillet Blanc, Lemon Juice SERVED UP WITH AN EXPRESSED ORANGE PEEL

$15

OLD QUARTERS

Redemption Rye, B&B Liqueur, Sweet Vermouth, Peychaud's Bitters SERVED ON A CITRUS SPHERE

$15

WATER LILLY

Conniption Gin, Creme de Violette, Orange Liquer, Lemon Juice, Orange Bitters SERVED UP WITH AN EXPRESSED ORANGE PEEL

$14

MI CASA TWO CASA

Casamigos Anjeo Tequila, Casamigos Mezcal, Canton Ginger Liqueur, Lime Juice SERVED ON THE ROCKS WITH A SPLASH OF GINGER BEER

$15