Main content starts here, tab to start navigating
Menus
Slide 1 of 5
Slide 2 of 5
Slide 3 of 5
Slide 4 of 5
Slide 5 of 5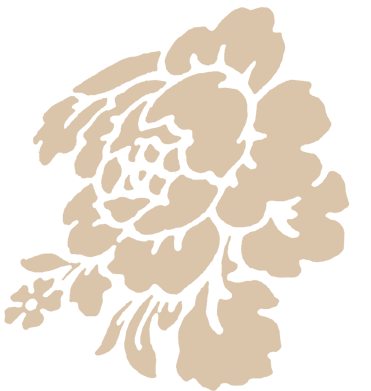 Beginnings
Steak Tartare

Cornichon, capers, shallots, quail egg, potato crisp.

$12

House Smoked Local Bacon

Hot honey, charred red onion.

$12

Tuna Tartare

Citrus, creamy soy, micro wasabi, crispy wonton.

$18

Cheese Board

A selection of local and artisan cheeses.

$18

Seared Diver Scallops*

Brown butter butternut squash puree, marinated fennel, pepitas, shallot sauce.

$18

Crabcake

Roasted corn remoulade, cabbage slaw.

$18

Salt & Pepper Calamari

Coriander ginger gremolata, sweet chili sauce.

$17
Sea
Ahi Tuna

Szechuan pepper and coriander crust.

$34

Faroe Islands Salmon

$30
Land
Rare = cool red center | Medium rare = warm red center | Medium = warm pink center | Medium well = hot pink center
Filet Mignon

6oz.

$38

Filet Mignon

10oz.

$45

Prime NY Strip

14oz.

$50

Boneless Ribeye

18oz.

$55

Prime Porterhouse

32oz.

$90

Hanger Steak

12oz.

$30

Braised Beef Short Rib

Mirepoix, red wine jus.

$28

Heritage Double-Cut Pork Chop

16oz. Sweet tea brine.

$30

Wood Grilled Duck Breast

Duck confit, spiced honey.

$32

Bin 54 Hamburger

10oz, french fries.

$20
Salads
Caesar

Parmesan, garlic crostini, tapenade, white anchovy.

$12

Wedge

Carrot, green onion, bacon, cherry tomato, roasted garlic ranch dressing.

$11

Add blue cheese crumbles + $2

Spinach

Candied pecans, bacon, granny smith apple, red onion, warm balsamic, vinaigrette, local goat cheese.

$12
Field
Vegetable Gnocchi

Seasonal vegetables, local goat cheese, white wine sauce.

$24
Condiments
Choice of one always served on the side. (+$2 per additional)

Au Poivre Vert

Blue Cheese Butter

Red Wine Demi Glacé

Béarnaise

Ponzu - Wasabi

Chimichurri

Dried Cherry

Horseradish

Shallot
Companions
Served a la carte.
Brussels Sprouts

House-cured bacon.

$12

Mushroom Ragout

Garlic, thyme.

$10

Creamed Spinach Casserole

$10

Sautéed Spinach

Ricotta Salata.

$8

Onion Rings

Smoked onion remoulade

$10

Sautéed Asparagus

$10

Yukon Gold Potato Puree

$8

Duck Fat Roasted Potatoes

$10

Scalloped Potatoes

$10

House Cut French Fries

$8

Haricot Verts

Almondine.

$9

Truffled Four Cheese Macaroni

$15
Each of our decadent house desserts is $9.00
*suggested beverage pairings.
Banana Pudding

Bourbon pecan cookie, toasted meringue

*FERREIRA "DONA ANTONIA" 20 YEAR TAWNY | Vila Nova de Gaia, Portugal

Molten Chocolate Cake

macerated strawberries, hazelnut & cocoa nib praline

*Galateo '17 | Colume Del Mas, Banyuls, France

Lemon Creme Brulee

lemon, turbinado sugar

ROYAL TOKAJI "5 PUTTONYOS" RED LABEL '13 | Hungary
Cheese Board

A selection of local and artisan cheeses

$18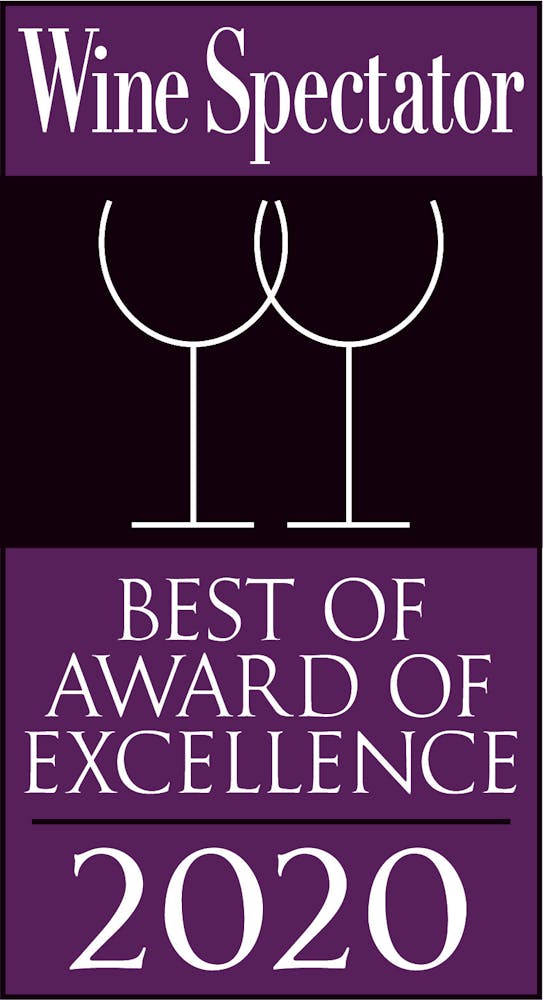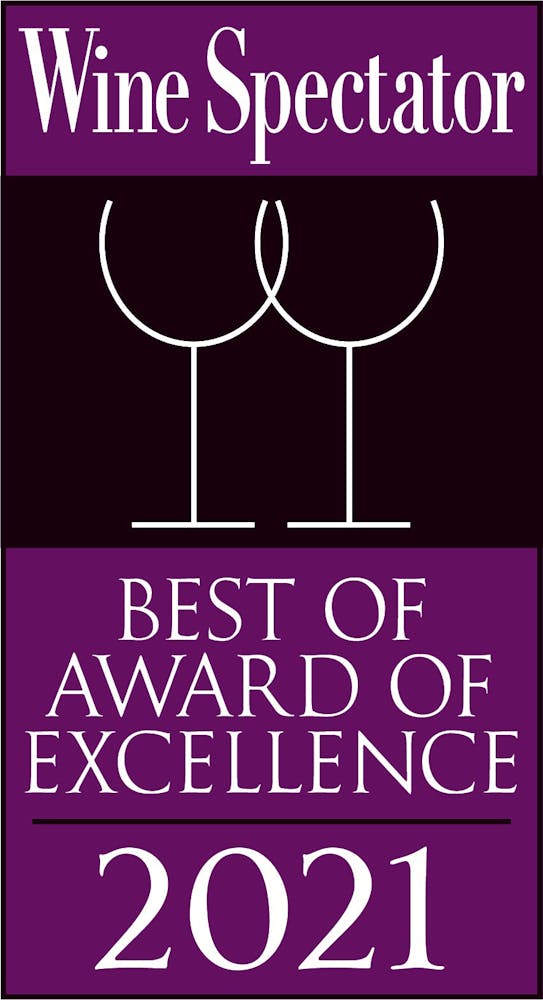 Bin 54 offers an extensive wine list, viewable via the PDF link below. Our sommelier is also happy to work with you to determine the perfect wine for your needs.
Download PDF
Classic Cocktails
Bellini

Created by Harry Cipriani in 1948 at Harry's Bar in Venice. Named after the 15th-century Venetian painter Giovanni Bellini whose works seemed to have a "pink glow" which is reproduced in the drink. PROSECCO, FRESH PEACH PUREE. SERVED IN A FLUTE.

$12

Vesper

This drink was invented and named by the fictional secret agent James Bond in the 1953 novel Casino Royale. "When I'm concentrating," he explained, "I never have more than one drink before dinner. But I do like that one to be large and very strong and very cold and very well-made." BOMBAY SAPPHIRE GIN, STOLICHNAYA VODKA, LILLET BLONDE. SERVED UP WITH A TWIST.

$12

THE CALVADOS COCKTAIL

This classic first saw print in the beautifully designed Savoy Cocktail Book, published in London in 1930. This book simultaneously made print in the US, which was a bold move considering Prohibition's repeal was still three years off. CALVADOS APPLE BRANDY, COINTREAU, FRESH-SQUEEZED ORANGE JUICE, ORANGE BITTERS. SERVED UP WITH AN ORANGE WHEEL.

$11

The Corpse Reviver #2

This cocktail originated at the turn of the 20th century, sometimes called the "eye opener." Its meaning is obviously stated: "hair of the dog" or a little more of what bit you last night. This was the very way the cocktail got its start a hundred years before. BOMBAY SAPPHIRE GIN, COINTREAU, LILLET BLANC, ABSENTE, FRESH-SQUEEZED LEMON JUICE, SERVED UP WITH A MARASCHINO CHERRY.

$10

The French 75

Named after the French 75mm field gun (and companion shell), model of 1897. This heavy artillery was the mainstay weapon of WWI, & the recoil system made for soft, smooth operation. It set the pattern for almost all early-20th century field pieces, and its use continued to WWII. BEEFEATER GIN, SPARKLING WINE, FRESH-SQUEEZED LEMON JUICE, DASH OF SIMPLE SYRUP, SERVED ON THE ROCKS IN A SNIFTER WITH A LEMON TWIST & MARASCHINO CHERRY.

$12

Mamie Taylor

Commemorating a Broadway singer & actress who, like the drink, is all but forgotten. Her time center stage straddled the late 19th & early 20th centuries, and light opera was her forte. The fancy drink likewise reflected the fame of its namesake and commanded respect & price. GLENLIVET 12 YEAR OLD SINGLE MALT SCOTCH, FENTIMANS GINGER BEER, FRESH-SQUEEZED LEMON JUICE. SERVED ON THE ROCKS IN A COLLINS GLASS WITH A LIME WEDGE.

$15
House Cocktails
PERRY'S TERRACE-TINI

citrus vodka, pomegranate liqueur, fresh-squeezed lemon juice, fresh mint leaves. SERVED UP AND TOPPED WITH SPARKLING WINE.

$12

SIMPLY PERFECT MANHATTAN

Maker's Mark Bourbon, Canton Ginger Liqueur, sweet and dry vermouth. SERVED UP WITH A BOURBON MARINATED MARASCHINO CHERRY.

$14

LIMONCELLO LEMON DROP

Absolut Citron, Pallini Lemoncello, lime bitters, fresh-squeezed lemon juice. SERVED UP WITH A FRESH SLICE OF STRAWBERRY

$12

LIL' PIMM

Pimm's Cup, Absolut Peppar, diced cucumber, fresh-squeezed lemon juice. SERVED ON THE ROCKS. GARNISHED WITH CRACKED BLACK PEPPER & CUCUMBER SLICE

$12

Silver Sunset

Herradura Silver Tequila, fresh-squeezed lemon, lime, & orange juice, agave nectar. SERVED UP WITH A MARASCHINO CHERRY & TOPPED WITH A CHAMBORD FLOAT

$12

Cucumber Gimlet

Hendrick's Gin, muddled cucumber & mint, celery bitters, fresh-squeezed lime juice. SERVED UP WITH A SPLASH OF CLUB SODA & CUCUMBER SLICE

$12

MILLIONAIRE MARTINI

Hennessy "Paradis Extra" Cognac, Grand Marnier Cuvée 1880, fresh-squeezed lemon & lime juice. SERVED UP IN A GOLD-FLAKE RIMMED MARTINI GLASS & TOPPED WITH CHAMPAGNE.

$135

54 MARGARITA FOR 2

Gran Patron Silver Tequila, Grand Marnier Cuvée du Centenaire, fresh-squeezed lime juice. SHAKEN & STRAINED INTO A DECANTER. SERVED UP TABLESIDE.

$54