Main content starts here, tab to start navigating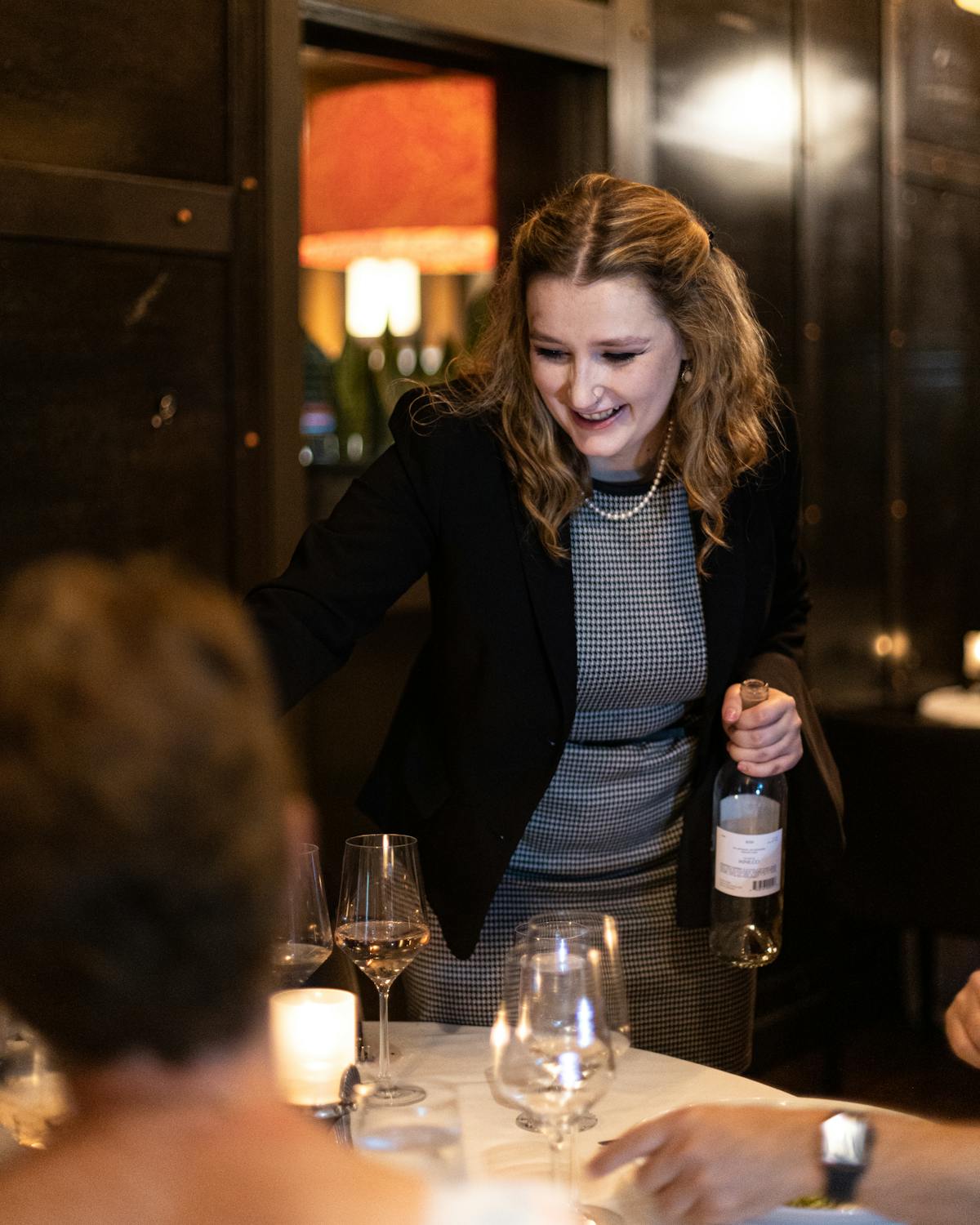 Sommelier
Franchesca Thepenier
Franchesca enjoys the quip that restaurant work is in her DNA. Her parents had successful careers in the Food, Beverage, and Hospitality industry. Beginning with her mother who worked in Front of House management and then her father who worked as an Executive Chef. He opened the first Hardrock Café in the United States in 1983 and was the Executive Chef for the resorts of Disney, opening Euro Disney, and briefly dabbling in chocolate for The Nestle Company.
Franchesca cut her teeth in the restaurant industry in her early teens. Her skill level became apparent right away, and it wasn't long before she became part of a fine dining team in New York. Her fateful introduction to wine, however, was at the brasserie/wine bar—ConVino—where she was a server and attending Smith College. At this early stage in her career, a mere 20 years old, she could not taste the wines yet, so she dedicated all her free time to studying wine theory. After six short months at the wine bar, she was offered the job of Beverage Director.
Now able to taste, as well as study, she pursued her Sommelier certification. She passed her 2nd Level Sommelier Certification in 2017 at the age of 22. After graduating from college, she struck out for the Willamette Valley to learn more about wine production. In Dundee, Oregon, she discovered that few things made her happier than touching vines. She then felt it was time to return to the East Coast and share her unfussy passion for wine. She now lives in Carrboro with her two rescue animals—Valpolicella, (Cella) and Montepulciano (Monte).
Franchesca Joined us at Bin 54 at the beginning of May 2022. She is an amazing part of the team and can be found walking the restaurant nightly, assisting our guests to choose just the right wine to complete the evening's delight.